[Home]
[Webbnutt's Domain]
[Kids Index]
[Site Index]
---
Steph's Page
Stephanie *(Greek) "crowned" A feminine form of Stephen

Steph graduated from high school in May 2000.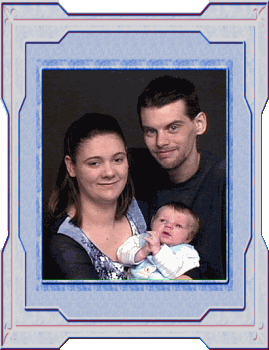 My baby is all grown up. Stephanie and Tom have been together for three years. She is the Department Manager in the Deli department at Wal-Mart and he is a cook at Perkins.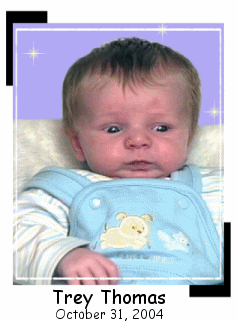 Baby Trey Thomas was born on Halloween, 2004. Stephanie calls him her little goblin. :o)
Update: Trey is 1 year old!!
Steph says I spoil him, but I don't. Truly...it's his Grandpa's who spoils him!! lol

Trey 2006
| | |
| --- | --- |
| | Zodiac by Webbnutt Designs |
Back To...
[Kids Index] [Site Index] [Home & Guestbook] [Photo Album Index]
*quote from The Best Baby Name Book © 1979, 1984 by Bruce Lansky
Background and page content &copy cscarsbrook/webbnutt ~ January 2001