[Home] [Webbnutt Domain] [Site Index]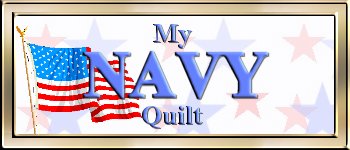 I created all of the graphics on this page myself. Feel free to copy any square you
would like except the animated square to my daughter. If you would like a
square personalized, email me. Please type "quilt square" in the subject box.
If you would like to learn more about my dear daughter, visit Carrie's Page.
I Love You Carrie
[Quilt Index] [Home] [Site Index]