[Home]
[Webbnutt's Domain]
[Kids Index]
[Site Index]
---
Carrie's Homepage
Carrie - *a familiar form of Carol, Caroline...(Latin) "little and womanly"
A feminine form of Charles.
Carrie is a 2002 high school graduate. Some of her interests in high school were drama, creative writing, reader's theater, art, and choir. Carrie competed in singing and drama, both solo and group all four years of high school as well as competing in junior competitions when she was in middle school.
Update 9/26/2002: Carrie has joined the navy! She will go to boot-camp in Great Lakes, Illinois. After boot camp, she will recieve training for Quartermaster/Signalman. Carrie is very excited about her career in the U.S. Navy, and we are VERY proud of her!
Update 12/30/2004: Carrie is home for Christmas! (Mom doing a happy dance!!) When the new year rolls in, Carrie will return to her ship, the USS Harper's Ferry, where she works in the navigation department as a quartermaster apprentice. She has grown and learned alot so far and I expect her experience in the Navy will leave a definite imprint on her life. We are so proud of her.
Update 8/24/2004: Carrie's division was deployed to the Persian Gulf to assist in Operation Iraqi Freedom. I hear from her occasionally, via email, but not nearly enough. We pray for her safety and ask that you join us.
Update Misc: Carrie informed me in an email recently that she is now officially a Quartermaster, third class. Way to go baby!
Update 3/18/2005: Carrie is now on her way back to Japan and she will be coming home for a visit sometime in the spring. (heavy sigh of relief from Mom!)
I email Carrie on a regular basis. Occasionally, I will create a graphic for her. She asked me to add the one below to her webpage. So here I am, I can refuse her nothing. :o)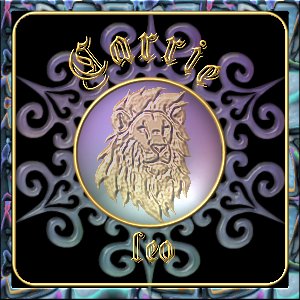 Update May 2005: Carrie is home on leave. She has to leave before her brother's graduation, but it is so wonderful to have her home.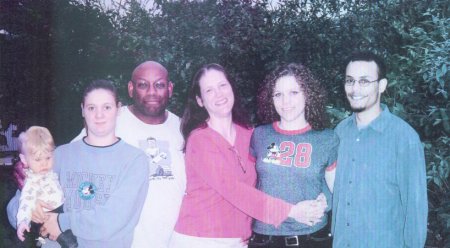 Home on leave May, 2005.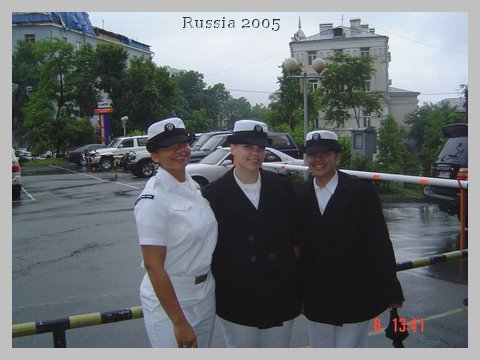 Update Oct 2005: Carrie earned a one month leave for her overseas duties! She spent the first two weeks with us, went to visit her friend, William, in Alabama for 10 days and then was home for 3 more days. It was wonderful. During her first two weeks she and I spent nearly every day together. I was in heaven...shopping, a massage, beauty shop for a new "do"...and more shopping! lol When she returned from Alabama Mom, Dad, Carrie, and Mike spent the day in the Amana Colonies shopping and tasting wine. What fun! (Of course Mike was a little disappointed that they wouldn't let him sample the wine. lol)

Carrie's uncle surprised us and drove in from Illinois to see Carrie the first week she was home. We had a nice family dinner with him and his family. All in all, this was the best leave ever. I'll miss her on the holidays, but it was so nice not to be snow-bound!
Update Aug 3, 2006: At last! We are waiting for approval from the U.S. Navy for Carrie's 'terminal' leave. She's coming home for good!!!! Yay! Hopefully, she'll be home in early October. After that she plans to move to Florida where she will be attending art school.
One of Carrie's Drama Awards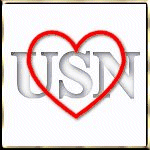 Click on the square to View Mom's Navy Quilt
Some of Carrie's Art




Click on image to see full page version

Please Note: DO NOT copy or reproduce these images in any way, shape or form. These images are © C.M. Scarsbrook. Images are NOT free domain.


All art ©2001-2002 Carrie Scarsbrook
Back To...
[Kids Index] [Site Index] [Home & Guestbook] [Photo Album Index]
*quote from The Best Baby Name Book © 1979, 1984 by Bruce Lansky

background & graphics © cscarsbrook ~ January 2001